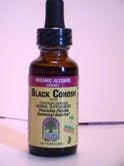 BLACK COHOSH,ORGANIC MIRACLE!!!
Regular price
Sale price
$6.00
---
Kidney Health-Black cohosh was used by the Native Americans extensively for this purpose.
Rheumatism-This is another traditional use for this amazing medicinal herb.
To Aid in Labor-Black cohosh was used during the 1850?s by the Eclectics to help with labor and delivery.
Muscle Pain-There are currently several patent remedies for this containing black cohosh in Europe and Australia.
Sedative-Black cohosh is considered by many modern herbalists to be a sedative.
Coughs and Colds-Black cohosh was a common remedy of the Cherokee and the Iroquois for the treatment of these conditions.
Diuretic-Black cohosh extract is said by many modern practitioners to help rid the body of excess water weight.
Antioxidant-Black cohosh is an extremely potent antioxidant. Antioxidants work by neutralizing free radical that cause damage to cells and DNA.
Headaches-Black cohosh extract was used during the 1850?s by the Eclectics for the treatment of this painful condition.
PMS, Menstrual Pain, and Cramps-This amazing herb was listed in the United States Pharmacopoeia from 1820 to 1920 for the treatment of these conditions.
Inflammation-Black cohosh is a general anti inflammatory. Total body inflammation is now being recognized as a factor in many diseases including cardiovascular disease and cancer.
Menopausal Symptoms-Black cohosh has shown significant benefits for almost every symptom related to menopause. A study conducted showed that after only 4 weeks of treatment with black cohosh, study participants showed improvements in almost all parameters of menopausal symptoms. No black cohosh side effects were reported. After 8 weeks, all symptoms were gone in approximately 50% of the patients, and were very much improved in 40% of the patients. Overall improvement rates ranged from 76% to 93% of patients. More details are in the following paragraphs.
Hot Flashes-A double blind, randomized, placebo controlled study was done on 80 women suffering from symptoms of menopause including hot flashes. After 12 weeks of treatment, the average number of hot flashes per day dropped from 4.9 to .7 per day in the black cohosh group, as compared to 5.1 to 3.1 per day in the placebo group, and 5.2 to 3.2 per day in the estrogen group.
Post Menopausal Anxiety-80 female volunteers were suffering from symptoms of menopause, including anxiety. For 12 weeks, all the women were given either estrogen, black cohosh or a placebo. To properly measure, the study used the 14 point Hamilton Anxiety Scale to measure anxiety levels, and the Kupperman Menopausal Index to address mostly neurovegatative complaints.
Before the above mentioned trial (#14), the women were diagnosed to have moderate to severe menopausal symptoms, including anxiety. After 12 weeks of treatment, the black cohosh extract group showed a large decrease in median Hamilton Anxiety Scale Scores as compared to the placebo and estrogen groups. These results were apparent after only 4 weeks of treatment. The black cohosh dosage for the above mentioned studies were mostly different, but still effective.
REGULAR RICE IS 12.99,HERE IT IS 6.00 WITH THE 25 PERCENT DISCOUNT IT'S EVEN LESS.
THIS ITEM ONLY QUALIFIES FOR FREE SHIPPING WHEN ANY OTHER ITEM IS BOUGHT AT THE SAME TIME. BUY ANOTHER ITEM AND SHIPPING IS FREE. IF YOU ALREADY HAVE AN ORDER WITH US THEN IT IS ALSO FREE SHIPPING. WE WILL SEND A PAYPAL INVOICE FOR SHIPPING IF THIS IS ALL YOU ORDER OR YOU CAN EMAIL FOR THE PRICE.