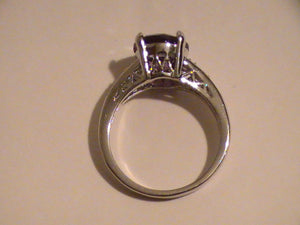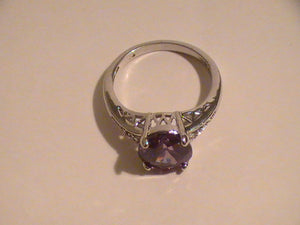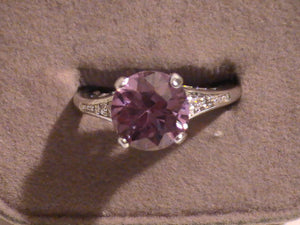 The Hollow Ship of Hitachi
Regular price
Sale price
$133.00
---
     In the 1800's there is a tale of mysterious, beautiful, young woman washing ashore on the beaches of a fishing village in Hitachi, Japan.  Now there is nothing particulary spectacular, or interesting about a woman being brought in by the tide- this was afterall a coastal community and such occurences were commonplace.  This, however, is the tale of Utsuro-Bune or the "Hollow Ship".  What sets this particular story apart from any other was who this woman was and how she came to land on the shores of their humble society.  The first noticeable thing was, it that her vessel was long and cylindrical- with no sails.  What also struck the fisherman as odd, is that her "ship" had no was completely sealed.  It was just a long, hollow tube- with the lady inside the hinged vessel.  The other peculiar thing was that her craft was constructed on metal, which (typically) commercial ships were not- due to the expense and complexity of manufacturing them and definitely not fishing boats.  Her vessel also had clear, crystalline windows which no ships of that era (before or since) have ever used.  What also caught the villagers attention was that this lady had pale, white skin with no blemishes or imperfections- she was absolutely stunning.  She also possessed bright crimson hair, the color of flames- something that they had never seen before... this was Japan and red hair wasn't exactly the norm.  She was was clad in a long, white, flowing dress that had a subtle, faint glow to it.  The other strange thing about this girl was what she was holding.  She held, more like clutched, in both of her hands a small metal box.  She was clinging to it so tightly that her already white knuckles were made whiter and paler.  The fisherman attempted to speak to her, but she spoke in language that none of them could understand.  It was no known dialect that any of them had heard.  Unfortuntely, this being a primitive setting- the villagers feared that she may be some type of oni (or demon) sent to punish them or bring ruin to there community... so they did what any other superstitious, fearful people would do- they made her return to her ship, placed her inside, closed the lid (as you would a casket), and set her back out to sea.  They let the tides decide her fate.  No one knows where she came from, who she was, what she held in that prized box so desperately, or where the currents took her.  She was a complete mystery and remains so to this day...
     Or does she?  One of the many advantages of working here is having the ability to travel to specific locations, times, eras- you name it.  Another benefit is having access to these pieces that make such excursions a possibility.  One of the investigators here managed to locate a piece that enabled them to merge  
several pieces into one while maintaining the properties of each of them.  They created a "chameleon" time-travel hybrid that allowed them to not only travel back in time, they were also able to disguise themselves as one of the common villagers, and they even had the ability to communicate with the natives in their own tongue.  This allowed them to be there on the beach that day the mysterious stranger washed up on the beach.  They were able to intercept her before the other fisherman arrived and ultimately cast her out to sea.  By being first on the scene, as it were, they attempted to communicate with her and discover her origins- unfortunately they were unable to learn anything about her or where she came from.  As the other villagers became aware of the enigmatic visitor and began to head towards the beach- she grabbed our investigators arm and turned her around to face her.  As she gazed into this woman's deep emerald-green eyes, she felt very at ease and she could feel the woman start to enter her mind- the approach of the fisherman could be heard behind them.  The woman in the vessel opened the box and reached inside and pulled something out and placed it in our investigator's hand and wrapped her fingers around it- concealing it from view.  She said that it felt warm to the touch and that she could feel a faint hum or vibration emanating from it.  By this time the villagers had arrived and surrounded the boat and you know what happens from here.  In the confusion and noise- our investigator managed to slip away and return back home with her newfound curio.
     After many hours of exhaustive testing, very little is still know about this piece.  What is known that it enables whomever possesses it to visit the land that this visitor hailed from and walk among them freely.  Our testers have reported that it appears to allow you to travel to the land of Not (this is the closest pronounciation in English).  They have said that all of the inhabitants of Not look exactly like the woman from the beach on the shores of Japan.  They all possess the same pale skin, the same vermillion coloured hair, and the large expressive green eyes.  They are tall, thin beings and all wear the same white flowing robes wrapped around them.  They communicate with one another through a whole body telepathy- rather than just hearing their voice in your head, you actually feel it reverberate through your entire body.  You also experience what they are saying as if you are already a part of it, rather than just hear it.  It's not an easy sensation to put into words- it's take very little time master, but once you do; you are able to communicate with them in the exact same manner.  They may not quite understand overly complex thoughts ideas, idioms, slang, metaphors, or other nuances of our language- they also have some peculiarities with their speech as well.  It's a learning curve on both sides, but they will learn from you and you from them.  The other thing of note, that our testers have reported, is that all of the buildings are made of a thin, light-weight metal (presumably, the same metal that the vessel was crafted from) and they have the same crystalline window on the houses and shops.  You cannot spend a great deal of time in their realm, at first, as your body and mind have to become accustomed to the way that they communicate with you.  Over time, you will be able to remain in their world longer and longer with each visitation.  It is unclear as to whether or not the Land of Not is an alternate plane, another world, an undiscovered planet, or a dimension that only exists within itself.  
     Traveling to the Land of Not requires you to be in a relaxed state of mind.  Traditionally, astral travel as well as time travel, seem to have a much higher likelihood of success when your conscious mind is at rest- but you can do any of these any time that you choose.  While in a calm state, with this item on or near you, feel a slight buzz beginning to travel throughout your body.  From head to toe- fingertip to fingertip, your entire being.  Let this buzz fill your ears and become an almost white-noise hum, until it's the only thing that you can hear.  Now focus on the darkest, greenest eyes that your mind will allow, let them stare into your soul.  Stare back into them while thinking, but thinking with the hum that now fills your entire body, really transmit this thought- I seek entrance to the Land of Not.     
THIS ITEM NOT ONLY ALLOWS YOU TO TRAVEL TO THE LAND OF NOT, BUT ALSO ALLOWS YOU TO DEVELOP THEIR STYLE OF WHOLE BODY TELEPATHIC COMMUNICATION.  IN ORDER TO ACCOMPLISH THIS, THEY WILL GIVE YOU AN ENERGY THAT GIVES YOU COMPLETE AND WHOLE PSYCHIC AWAKENING.   THIS BRINGS ABOUT THE ABILITY OF COMMUNICATION, BUT ALSO BRINGS ABOUT OTHER ABILITIES THAT THESE ENTITIES HAD SUCH AS TELEKINESIS, THE ABILITY TO SEE INTO THE FUTURE, THE ABILITY LIGHT FIRES WITH THEIR MIND, AND THE ABILITY CREATE DIFFERENT FORMS OF MAGIC.