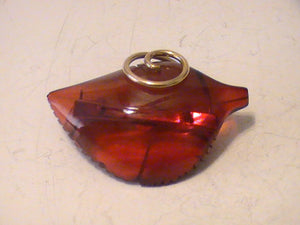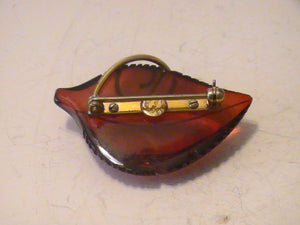 La Noria White Light Sanguine
Regular price
Sale price
$225.00
---
ATTENTION ALL BUYERS!!!  
WE WILL BE GONE FROM JANUARY 13TH 2015 TO JANUARY 23RD 2015 AND THERE WILL BE NO SHIPPING UNTIL WE ARE ALL BACK. DO NOT THINK WE FORGOT YOU,WE DIDN'T,WE ARE ON INVESTIGATION. THIS INVESTIGATION IS OUT OF THE COUNTRY AND ONE PART IN FLORIDA. SOME OF THE AREAS ARE UNDERGROUND AND THERE IS ABSOLUTELY NO RECEPTION TO BE HAD!! IF YOU CAN'T WAIT FOR SHIPPING THEN DO NOT ORDER!
As if there isn't something creepy enough about the ambiance of a deserted city, things just got a tad bit creepier.  By creepier I mean creepy as hell and if you can't stomach the weird, unusual, and erratically unexplained, then you will probably feel like you've been scooped up by the terror squad.  However, I promise you that if you can stick around until the end, your efforts will be rewarded-- by the magic and transformative powers of the highest levels!  Read on.  
In the year 1872 there was a mining town that opened up in Chile.  The town was named Humberstone and business in Humberstone was went pretty well.  It was founded for the sole purpose of being a Saltpeter mine and the mine boomed for the better part of four decades, attracting those who wished a better life for themselves by taking up employment where there had previously been none.  They were a rough bunch that worked in the mind though and life tended to be a bit bitter for them.  At the height of the great depression, business in the mining town was severely hampered.  By 1958 the mining operation had come to a complete halt and by two years later, in 1960, the entire town had been abandoned.  Well, almost abandoned.  
According to local legend there were those who were buried in a cemetery called La Noria.  The constituents of the cemetery don't sleep.  They are restless in death, just as they were restless in life.  At night time, their bodies get out of their graves and roam the streets.  Their purpose for roaming these streets have yet to be determined, but the locals from the areas surrounding this ghost town refuse to enter the town during the day, let alone at night.  People think that it is all hearsay and superstition, but they don't know the true circumstance behind what happened in Humberstone.  The locals know it all too well.  
When times get tough, measures get desperate.  I know that in our brains we'd like to think that we would never do things that compromise our own integral character, but in the wake of a disaster such as the stock market crash or the Great Depression it leaves some people with no other alternative than to act in ways they never really dreamed of acting.  This is why the owners of the mine in Humberstone turned to black magic to keep their operation afloat even after the days of the Great Depression.  In fact, their business only closed up shop in 1958, way after the depression was over.  After the Great Depression set in, the executives at the mine, turned to dark magic, selling their souls to the devil to keep profits up.  They forced all that worked for them to do the same thing and to partake in the same rituals.  Humberstone turned into a breeding ground for dark magic.  The whole town was encompassed by a dark cloud.  
Eventually the top level managers at the mine became so desperate that they called a town meeting.  Those in attendance were mass murdered in the same style that Hitler offed the Jews.  This was done is a mass sacrifice to the dark overlords, to keep the wealth pumping into the mining town.  It didn't last long though, because those who were left fled the town, afraid the same was going to happen to them.  The upper level management of the mine, consumed with greed, eventually turned on one another, killing each other off, with the last one left committing suicide.  You won't read about this and you probably won't even hear about it, as the parent company wants no blemishes on their oh so sterling reputation.  Either way, we know this to be true, because we have traveled to the small town and we were able to see the faults of this place as if they played before us in a movie through a piece that allowed us to gain all the knowledge of things simply through the power of psychic touch!  It incredible, but very disturbing at the same time.  
The spirits that you used to roam the streets at night were those that were sacrificed to the dark overlords-- Satan and His temple.  They walked the grounds at night, because due to the fact that they were sacrificed to the Devil, they could not enter the Kingdom of Heaven and their final resting places.  We performed an alchemy spell that reversed the curses that were on their souls.  However, not all of the transcended into Heaven.  Some remained behind in spirit form, as I guess it wasn't their destiny to remain in the Kingdom of Heaven.  Rather, they became what is known as a white light vampire.  These are the those vampires who are of light work and spreading powerful, but light powers.  They are close in character to sanguine vampires, but instead they are formless and will assume any form that they choose or can inhabit (possess) any body's mortal form.  Why they were transformed into these types of vampires, I'm not sure.  It probably had something to do with the way they lived the human life, in combination with the white light alchemy spell that they were cleansed with.  They couldn't quite be in Heaven, but were no longer destine for Hell.  Thus, they were sent back to Earth in an immortal soul form, which just happened to be these white light vampires.  
We housed each of the vampires into a piece.  There are three of these pieces, with one vampire attached to each of the three pieces.  With this piece you will be able to allow the white light vampire to possess your body.  You will then be given all the powers of a fully transformed white light vampire, which are very close to those of a sanguine, but aren't dark in nature (just to give you an idea of the powers you will be getting!).  It is basically a way to gain the full powers of a sanguine vampire, without ANY dark overtones or undertones, and without having to go through complete physical and soul transformation!  Enjoy!