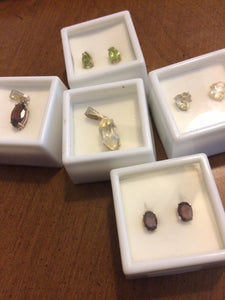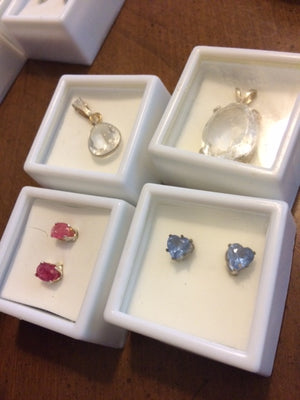 Glowers of Maralinga
Regular price
Sale price
$125.00
---
ATTENTION ALL BUYERS!!!  
WE WILL BE GONE FROM JANUARY 13TH 2015 TO JANUARY 23RD 2015 AND THERE WILL BE NO SHIPPING UNTIL WE ARE ALL BACK. DO NOT THINK WE FORGOT YOU,WE DIDN'T,WE ARE ON INVESTIGATION. THIS INVESTIGATION IS OUT OF THE COUNTRY AND ONE PART IN FLORIDA. SOME OF THE AREAS ARE UNDERGROUND AND THERE IS ABSOLUTELY NO RECEPTION TO BE HAD!! IF YOU CAN'T WAIT FOR SHIPPING THEN DO NOT ORDER!
It seems that those who have been wronged always end up on the right side of things.  I guess it's just the way things work out.  I won't lie and say that the monstrosities done by a co-op of scientists led by the Australian and British governments didn't hurt and kill some, but the after effects of the immediate reactions to what happened are nothing short of amazing.  Those people glow like a candle in a dark room, and their powers are beyond most mortal individuals that I have ever seen in my entire life!  
It was in the mid 1950s that operation Totem was in full swing.  The operation, I guess, was supposed to be used for the betterment of humankind.  However, it was the expense of innocent Australian lives.  During operation Totem, Britain and Australian forces along with help from the United States, dropped several atomic bombs in an area known as Maralinga.  The strength of the bombs was more than two times the bombs that were dropped on Hiroshima and Nagasaki!  The blast was so bright that people who were watching it said that when they put their hands up to block their eyes from the brightness, they could see their bones through their fingers.
These tests were being conducted in the Australian outback and all the while the area in which these tests were going on was supposedly free of any type of life form.  However, this fact has come to be determined as not true.  In fact, there were several villages in a nearby area.  They were close enough to be harmed by the blast, but they were definitely inside a range that would be deemed dangerous for being susceptible to nuclear fallout; and they did receive the effects from the fallout.  The first of the aboriginals, which the Australian government pretty much treats worse than slaves were ever treated in America, began to fall violently ill.  They died from all sorts of cancers-- lung cancer, breast cancer, brain tumors-- all kinds of terrible deaths.  However, after a few generations went by things began to change.  
After several generations went by, those who were alive during the blast and still alive to talk about it started to notice that their offspring had a glow about them.  It was like soft purplish glow, not a neon green one like you would see in some kids show like Jimmy Neutron.  Rather, they began to exhibit a soft purplish glow.  These children were hidden from sight, gathered up into a village of their own, for fear the Australian government might scoop them up for scientific testing.  It wasn't long before the elders of the village began to notice that the new children that they called the glowers, could do special things.  They could levitate, they could make objects move with their mind, the could control the minds of others simply by staring into their eyes.  
As the glowers grew up, and newer generations of glowers began to be born (Australian aboriginals have very young pregnancy age expectancy), it was concurred that the powers seemed to be stronger than before.  They new glowers could do things like turn into whatever they put their hand on.  They could predict things that would happen in the immediate future.  The new glowers would tell the elders stories of the times before even the first elders had populated the Earth, of the times before the Rock (Uluru-- the rock that holds the powers of the world from which Aboriginals have descended). They could leave their bodies for days and come back whenever they wanted to.  The glower children told the elders that while they were gone they had traveled through different periods of time and into different realities where things existed completely opposite or slightly different, or mostly the same, or more high advanced than the way things are here on Earth. They would tell the elders of all the places they had been and what they had seen-- worlds with three suns and two moons.  People who had wings and could fly like birds.  Creatures (most likely aliens and gods) that could create worlds out of nothing at all.  They said there were lands with riches that existed that were larger than the Earth, where you could take all that you wanted and nobody cared!  
After a while, these supernatural beings realized that they could transfer their own "glower" energy into different vessels-- whether that vessel happened to be a simple rock or some beads, or the fanciest piece of jewelry.  You have to remember these people are dirt poor, because much like the Native Americans, everything has been brutally taken from them.  Either way, the glowers were able to make pieces for other villagers as well, so that way those without the glower DNA could still experience becoming a glower!  Gone are the days where people are sick and they die from cancer.  Those families who had to suffer in agony of negligent death have been avenged!  Their children have become, basically, a race of star children with exceptional powers, the likes of which I have not seen on any mortal child or adult for that matter, who have not been anointed with some type of magic!  It's phenomenal!   
Of course you know that during our visit with the glowers, whom we first learned about through one of the Aboriginal shamans that keeps in contact with us for magic, we had them make a few pieces for us, as well.  Now we are offering these pieces up for sale!  These pieces will give you the DNA of the glowers without all the other crap that goes along with a nuclear transformation, such as illness and cancers and whatever other unpleasant side effects.  This nuclear transformation will give you the same powers as a "glower."  Which are constantly growing and expanded to encompass new things as the minds of the original growers expand to learn new things.  With this piece, you will become part of the glower network, which is a psychic connection that all glowers share.  It's how their "kind" communicates.  Through this connection you will realize that the powers and abilities you get with this piece are very serious and very powerful.  At the same time you will learn that the energy in these pieces is wholly white light and is mean for prosperity and growth only.  If you want to ruin lives you can join the British government.  If you want powers and abilities beyond anything you've ever expected, including all the powers I just talked about above, then you need one of these items.  Act now, though.  Once they are gone, we will not be getting more!!