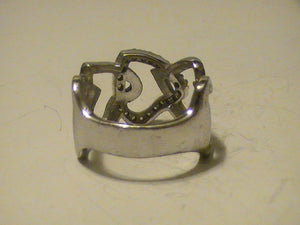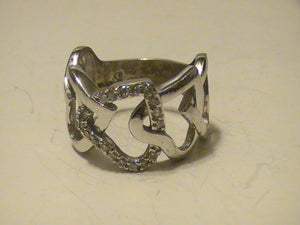 The Svetloya Believers
Regular price
Sale price
$177.22
---
ATTENTION ALL BUYERS!!!  
WE WILL BE GONE FROM JANUARY 13TH 2015 TO JANUARY 23RD 2015 AND THERE WILL BE NO SHIPPING UNTIL WE ARE ALL BACK. DO NOT THINK WE FORGOT YOU,WE DIDN'T,WE ARE ON INVESTIGATION. THIS INVESTIGATION IS OUT OF THE COUNTRY AND ONE PART IN FLORIDA. SOME OF THE AREAS ARE UNDERGROUND AND THERE IS ABSOLUTELY NO RECEPTION TO BE HAD!! IF YOU CAN'T WAIT FOR SHIPPING THEN DO NOT ORDER!
God creates miracles every day.  It's just that you do not notice them, because the mind has gone astray and, in general, the world is not a very Godly population.  However, the miracles that are subtle today were once so extravagant that they could hardly go unnoticed.  I mean, God talked to Noah from a burning bush. He parted the water of the Red Sea and then brought them crashing back together on the Egyptian Army.  He raised his son from the dead and ascended him to Heaven in mortal form.  He also granted a miracle to an Army of Russians, who once sought refuge in his divine presence.  
As the story goes, Yuri II, Grand Prince of Vladimir fell in love with the landscape of the Volga River.  He ordered the construction of a new city that would serve as a cultural, economic, and spiritual hub for Eastern Europe.  The twin towns, that came to fruition in the early years of the 13th Century, were called Little and Great Kitezh.  As with anything of splendor, people began to notice its presence.  Kitezh was renowned for its beautiful, white stone churches and golden domes.  The city was highly spiritual, praised God in the highest form, and literally looked like it had been a city that was dropped directly from Heaven.  They were so confident in the ability of God to protect them, that the city itself had no reinforcements whatsoever.  They relied on spiritual magic alone as their protectorate.   
In 1238, Yuri's lands were invaded by the Mongols.  Many cities were razed to the ground.  Yuri and his forces became overwhelmed and withdrew to his twin cities.  The mongols quickly invaded Little Kitezh and overtook to the city.  However, to the amazement of their leader, Great Kitezh had no fortifications whatsoever.  The city merely relied upon the protection of God.  As the attackers encroached upon the city, the people in the town prayed to God fervently.  Just as the Mongols were about the attack, water burst up from the ground, completely swallowing up the entire city.  The miraculous tale has been passed down for generations, with many saying that they can still hear the church bells ringing on a quiet day at Lake Svetloyar, which is the Lake that has taken the place of Great Kitezh.  Some even say that they can see lights beneath the water on a clear night.  
Whether or not these sightings and other phenomena are true.  I can personally guarantee that city of Great Kitezh is still around till this day.  I know that when I first heard about this miracle I was thinking to myself, "Why in the world would it be miraculous for somebody to drown?"  You have to understand though, they never did drown.  They were encapsulated, like the realm of Atlantis, on a different rift in existence.  This was their protection by the divine, and the devout followers were given a place where their city would be safe forever.  Forever, that is, until the end of times, when the people of Great Kitezh and their city will once again arise from Lake Sveltloyar to help God fight the good fight against Satan and his army.  Until then, they are nestled under the Lake, mostly invisible to the human eye.  It is literally like a Russian Atlantis! The constituents of the city have been transformed into divine, white light angels.  These angels have been tasked by God to watch over the world and the humanity that he has created, and to keep God's children safe from all dangers.
These pieces have been washed in the waters (and a high level alchemy spell) of Lake Svetloyar.  They each bring about a "guardian angel" type entity that you will receive once you begin wearing your piece.  You angelic guardian will come to you when the energies of this piece call out it.  They will keep you safe from any type of danger-- they can reverse curses, change spells, vanquish demonic entities (and send it back to where it came from, whether it was a human or hell) , and cleanse your body of any negative energy that it may have including cleaning both your soul and karma.  You angelic guardian will act as an intercessor between you and God.  You will be able to ask for nearly anything you want and it will be granted-- wealth, love, spiritual purity, psychic ability, white light, divine intervention, white alchemy, divine spellcraft, etc.   
THIS NECKLACE CAN ALSO BE WORN AS A PIN AND THE DECORATION AROUND THE TOP IS ALL HEARTS AND GREEN STONES.
STERLING SILVER SIZE 8 OR 8 AND A HALF