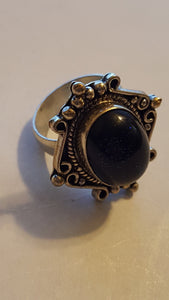 Father John's Healing Hand
Regular price
Sale price
$333.33
---
Saint John Kemble, born in 1599 in Herefordshire, was martyred in the year 1679.  His death came about due to a wave of anti-Catholic sentiment when he refused to yield an arrest warning.  Instead, the Father stayed to serve his people, telling them that he only had a few years left, anyhow.  He was eventually arrested and killed.  He had spent 80 years serving Christ, the majority of those as a Catholic Priest.  
Kemble died at the gallows for professing the Catholic religion, and was then drawn and quartered.  One of his hands was collected and was stored in a reliquary and is still preserved at St Francis Xavier Church in Hereford, England to this day.  He is venerated as one of the 40 Martyrs of England and was canonized by Pope Paul the VI, finally, in 1970.  
As for his hand, it has never withered away.  It stays in relatively perfect condition.  It has been known through the years for it's amazing healing abilities.  For instance it cured Scudamore's daughter of throat cancer and his wife recovered her hearing after praying at Kemble's Grave.  As recently as the year 1995, the holy relic has been called upon for healing.  When Father Christopher Jenkins slipped into a coma due to a massive stroke, the severed hand of St. John Kemble was laid on the sick man's brow.  Shortly thereafter Father Jenkins woke up, regain his ability to talk and to walk.  No scientific reasoning has ever been put forward to explain his miraculous recovery, as the doctors initially thought the priest would remain in a vegetated state for the remainder of his living.  
We are only listing one, but we have several of these pieces.  They have been touched to the severed hand of Father Kemble.  They hold his healing ability.  We have tested these items over and over again.  We gave one of them to a customer, who told us the powers in her piece helped a friend of hers shrink a tumor.  We have had yet another person tell us that he used to live with chronic pain called fibromyalgia.  Since he has been using the piece, his pain was first cut in half almost immediately.  Then, week after week his pain decreased to the point that he had none left.  Another person that we had used this piece for spiritual healing.  Her daughter was possessed by four demons who refused to leave her body.  Day and night they kept her awake and tired.  Simply being in the same house as her demon possessed daughter drained her of her energy.  One touch of her item to her daughter's forehead, all four demons immediately barked out their names and they were pull from her body with the authority of white light in the item!!  
So you see, these healing piece are very powerful.  As I have said, we only have one pictured for the listing, but we have plenty more.  If you are interested in one (they also make great gifts), you can order. Just know that you may not be receiving the exact same piece that is shown here.  The item you get will equal in quality, though, and just as powerful!!