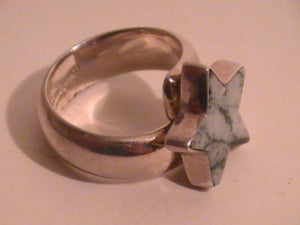 Your Many Astral Faces
Regular price
Sale price
$215.00
---
Nobody really seems to know what happened in the case of Edward Mordrake.  He was the man that was born with a face on the back of his head.  This face was seemingly harmless.  It laughed when Edward laughed.  It sneered when Edward wasn't happy.  Due to the fact that the extra face shared a brain with Mordrake,  no docotr would attempt to remove the face.  Thep process was deemed to risky.  At age 23 Edward killed himself, not being able to stand the stress of carrying around and extra face on the back of his head.  
Despite doctors saying the the face could not speak nor eat, Edward maintained the the face would keep him awake at night, whispering things to him that one could only possibly hear in hell.  I guess Edward got sick of hearing them and finally decided to call it quits.  It's quite tragic actually, because Edward should have embraced the gift he was given.  Different doesn't mean damned.  Many times it means gifted.  
The fact of the matter is that we are all born with different "faces."  These faces are all part of what is called the astral self.  They are the faces that we wear in different parts of the universe where our presence exists and many different forms.  For each part of reality one of your astral selves lives in, you wear a different face.  It could be a slight variation of what your human face looks like, or maybe it doesn't look like you at all. Your selves exist all over the known universe and the unknown universe and they are conected by what we humans call the subconscious. This is the hub of brain activity to which all your selves are tied.  However, each of your selves puts up a wall to the other selves.  This is why we can only activated our subconscious thoughts while under hypnosis or while dreaming.  
What happened to Edward is more common than what you may thing.  It happens when two selves try to force themsleves into the same plane of existence.  THe stronger self always wins out, but then is left with the rest of the leftover self.  This self is usually non-responsive, but in this case would whisper things from far away places that it picked up from the subconcious that is shared with Edward and his other selves that he had no clue even existed.  Instead of embracing this, he couldn't take it.  His loss, I guess.  
This piece has been made in such a way that it allows all your many different 'faces"-- your astral selves be opened to one another.  It separates the wall that the subconscious builds and allows you to embrace the other faces that you, yourself, and your energy wear in the form of different entities.  This piece allows you, in your mortal form, to gain all of the powers and abilities that all of your other selves possess.  You will be able to see through your other eyes, to see the many different forms that you exist in.  You will gain all powers of these other selves and be able to use them in the mortal realm as you see fit. 
This is one of these items that you can't really bank on any specific power, because nobody knows how these pieces will affect you personally.  However, if you don't use it, there's not telling what you will miss out on.  This is almost as important as a past life regression to know all of your previous selves.  You can't possibly be whole with knowing how many astral selves you have and where they exist and what they do.  This will really help you wake up to realize who you have been all this time!!