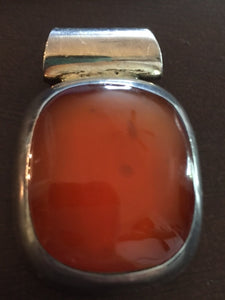 They Called Him Otzi
Regular price
Sale price
$250.00
---
This write up and investigation-- if you want to call it that-- deals with the discovery of a body in 1991.  It was recently discovered, in 2012 that this body that has remained intact is actually from 5,300 years ago.  This is a phenomenal find and it's even more phenomenal when you consider the fact that he is not even human.  They named him Otzi.  
There has been much speculation as to exactly who Otzi was and where he has come from.   This is all well and good, but you no longer have to speculated, because we have the answers.  The answer is that Otzi wasn't even from this world.  Rather, he came to the world in a time when humans hadn't even evolved into what we are today.  I'm not claiming that this is much, but facts are facts.  Otzi was biologically way more advanced than anybody could have expected him to be fore that time period.  I mean, he had a higher degree of Neanderthal ancestry than modern Europeans.  
The blunt truth is that Otzi was an alien, but not the type that you would see in the movies with grey bulbous heads.  Otzi was a humanoid alien that came to Earth.  He otherwise would have been immortal, but he must have got caught up in some kind of bad weather situation.  Immortal doesn't always mean indestructible-- just for the record.  It means that you won't die of natural body functions.  You could still get shot, for instance, and die.  Either way, Otzi was an immortal humanoid time walker.  The only reason that I say that he is a time walker is because he obviously traveled back in time to visit the world the way it was then.  He had to have he was more advanced and was froma more advanced place.  
When we were able to, we obtained just a drop of the blood that contains active blood cells forOtzi.  We used this blood in an alchemy process with life energy.  We were successfully able to bring Otzi back in fully body form.  When we did this, there was many abilities that he was able to give.  The first and foremost of these abilities being time-travel.  With Otzi's version of time travel, you can literally travel anywhere along the space-time continuum.  This means you can visit any time and any place.  It doesn't matter where.  If you want to travel there, you can do so.  I askedOtzi why, of all places, did he choose Earth.  He told us that Earth has a naturally high level of solar energy that can be harvested for magic, but that the human conscious has just not gained the ability to harvest it yet-- which brings me to my next point.  
There is no coincidence that our planet is the one that best supports life in our solar system.  There is no denying that fact, but then we need to ask ourselves the question, "Why"  Scientists would have you believe that this is because Earth is the "perfect" distance from the Sun.  Well, it has to do with the Sun, but that is not quite the answer I was looking for Otzi helped me to realize that human life in contingent upon a power that is emanated from the center of our own galaxy.  This energy comes from the Sun.  This same energy can be manifested into pure white light magic that can grant whatever power you want it to.  Thus, Otzi gave us the vibrations and frequencies to be able to embrace these power, the solar powers that are massively abundant in our galaxy.  
What does this mean?  It means that these vibrations and frequencies have gone into this piece.  In addition to being able to travel along the space-time continuum, you will also gain the ability to reverberate you mind to the point where the vibrations and frequencies will allow you to harvest all of this sun energy to create any power that you want to create.  I mean, it has to be within ethical means.  This is white light power, so you catch my drift.  This ability is amazing.  Just think about it, you will never have to worry about pretty much anything in your life.  Healing power, wealth power, love power, luck power, any kind of power you can think of.  Remember, this summer is supposed to be really bad for solar flares, so make sure you are out soaking up the power!!  The only way to do that is with this piece.  Get it today!!