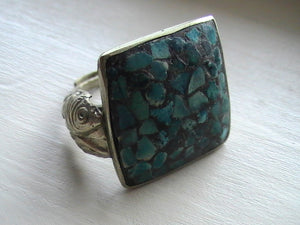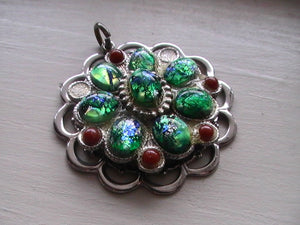 CENTRALIA AND THE BEK,GHOST TOWN FROM HELL
Regular price
Sale price
$142.66
---
12-2-20 
The Black Eyed Kids

When rumors began circulating about the "Black Eyed Kids", we became as suddenly interested as the rest of the public did. However, we were interested for entirely different reasons. The general public seemed to fear these creatures. You know us by now, and there isn't very much that we are afraid of, and there is even less that we wouldn't overcome a fear of for investigation purposes. It comes naturally, then, that when the rumors about the Black Eyed Kids began to fly, we began our investigation.

The first public encounter recording the actions of the black eyed kids occurred 1998. Journalist Brian Bethel was approached by two boys who asked for a lift to their next destination. At first, Bethel refused the boys. However, he suddenly became overcome with a feeling of fear and panic and began to reluctantly offer the boys a ride. One of the boys began laughing hysterically, and then the feeling was gone. Bethel got into his car and sped away, dazed and confused. According to authorities, the only thing that Brian Bethel could recount about the boys is their eyes. He said they were bigger than normal and black. In fact, he recalled that their eyes were all black-- no white, no distinction between retina and pupil—just all black. The boys were never found.

This happened again at a military barracks in Lejeune, North Carolina. A marine heard a knock on the door and opened up, expecting to see his roommate who had a tendency of forgetting his keys. Instead, there stood a pair of black eyed kids, who begged entrance to his barracks. He refused and upon his refusal was overcome with despair and fear. Instinct overcame reason and he slammed the door on them, the children were still standing there several hours afterwards, begging to be let in. The marine reported to his officer the next morning, who told him to forget about what he had saw and dismissed it as rubbish.

We tried whole heartedly, in as many places as we feasibly could to gain our own account of the black eyed kids, but unfortunately, if they don't want to be found, they won't. Finally, one stormy afternoon, we took a company trip to Centralia, Pennsylvania to hold an investigation into the lost city that once dwelled there. Our investigation included a thorough run through of an old cemetery that existed close to where we were investigation.

During our run through, Jason and I were approached by two middle-school-aged children. They were both very pale, with white-blonde hair. I looked perplexed at Jason as if to say, "Where they hell did they come from?" but before I could say anything the children spoke up. They informed Jason and I that they had been left here by their parents and had no way home. The only way they could get home was is we agreed to drive them. That's when Jason noticed their eyes, and nodded at me to take a look for myself.

As soon as I saw those eyes, black as cool, and cold as ice, I got goose bumps on my arms. The hair on the back of neck stood up. I tried not to stare, but I could not help it. My eyes caught the contact of the boy that was closest to me, and as much as mentally fought myself to look away, I could not. We just stood there, locked in a moment. My mind and body was run down with despair and destruction; a million bad thoughts of death, and pain, and darkness, and evil ran through me. Coldness ran through my veins. The boy instructed me to turn to my coworker, and my mind listened, turning my body towards Jason as my will power was completely shut down and my mind quit working at my command.

Jason was mirroring my actions, and now we stood facing either other, peering into to each other's eyes. All I can remember feeling is like Jason didn't have a soul. We stood there, numb and paralyzed, under the assail of these two little demon creatures in the guise of children. They taunted us, asking if this is what we wanted. They asked us if we wanted to find the black eyed kids, mocking us say, "I bet you aren't so excited now, are you?" All my body could do was physically react, as I trembled in fear. I really felt as though all of our days investigating the paranormal was about to come to end—and then Dee Dee saved us.

As she drove over the hill, beeping, I knew that she knew something was wrong—I mean c'mon she's psychic. She kept beeping and flashing. It caught the attention of one of the children and I was relinquished from its grip. I kicked the one that was holding Jason captivated in the face, at which point he start screaming and howling and cursing. We quickly escaped to the car, at which point the creatures began crawling on the car begging to be left it out of the cold. They would do anything to be left it… anything. However, we did our research and luckily we knew better, especially after what the little bastards just tried to pull. In a fit of rage, DeeDee put the car in park, jumped out of it, and performed a rebuttal ceremony, trapping the spirit of these black eyed kids in the pieces that you see below.

Just like that it was over. Now we have these two pieces, each of which contains the spirit of one black eyed kid. These beings have been charmed with a white light spell that will NOT allow them to overtake you, and that is about as far as their "goodness" goes. These are two of the ugliest little black magic creatures that I have encountered. They are half demon and half mortal—the living spawn of Satan. They will bring you the ability to perform the darkest arts of all. They will give you the ability to travel to the Underworld to perfect you black magic abilities.

They will give you the power of absolute mind and physical domination over all other beings, regardless of their origins. It will give you the ability of psychic control over your adversaries, as well as the ability to conjure dark entities and beings. You will receive one of the two pieces you see below, which will allow you achieve maximum dark arts abilities!!

NOTE ON THIS INVESTIGATION,YOU CAN FIND IMAGES OF THE PLACE EITHER HERE OR ON THE FORUM. I BELIEVE THAT THEY ARE ACTIVE THERE BECAUSE OF THE ENTIRE TOWN BEING A GHOST TOWN AND IT BEING IN FIRE UNDER THE GROUND. YOU CAN SMELL SULPHER AND SEE THE SMOKE COMING FROM THE GROUND. WE DO NOT ENCOURAGE PEOPLE TO GO THERE BECAUSE IF YOU FALL THROUGH THE GROUND YOU WILL BE BURNT ALIVE,THIS IS NOT A JOKE.