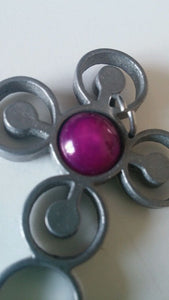 AUM SHRINRIKYO
Regular price
Sale price
$127.77
---
By now, you should be well aware that those who control the money and the power control history.  They can pretty much rewrite history in any fashion that they want to.  Take the Christian Crusades for example.  While they are one of the most murderous acts in the history of man kind, in some cultures they are still heralded as heroic saga during which good persevered against evil.  This is because the writing of history is left up to those who control resources.  Another example of this would be the history of the heralded hero Christopher Columbus who is credited for discovering the "New World" which would eventually become known as America.  He was the single leading factor to the demise of the indigenous people of North America, because one day he decided to set off to discover a world that was already discovered, which led to the genocide of millions of Native Americans.  The act was heinous.  Then, again at one point in time these people thought the world was flat and if you sailed to far, you'd just fall off the end of the world.  These people were pretty idiotic.  Either way, the controlled the power and money, so they were able to pretty much write whatever they wanted an it was so.  This also happened in the case of one Shoko Asahara. 

While I don't condone murdering people by any means, and I think that Shoko most likely should've went about his aspirations in a different manner, he wasn't nearly the public enemy that the history books suggest he is.  The Nipponese yoga instructor founded a secret society called Aum Shinrikyo, which is Japanese for Supreme Truth.  Basically he founded this secret based upon the magic and enlightenment that he was able to bring himself by using a combination of Buddhism and the teachings of Nostradamus and Christianity.  He was able to master the concept of sacred numerology and geometry to read the codes that re forged into the many sacred texts of the world.  Using the secrets that he learned he was able to gain a supreme form of magic that has been unsurpassed in the Japanese realm of magic.  He was also a high ranking Mason, which contributed to the fact that he was able to practice magic at such an advanced level.  His magic was more powerful than even the highest ranking member of the Japanese Illuminati.  This really kind of pissed these people off. 

Shoko promised his people that he and his group were destined for greatness, but the Illuminati trumped his bid for public office, using magic of their own, which dissuaded the minds of their constituents.  Not wanting to use his magic to gain an unfair position, because purity is a key aspect of Buddhism, Shoko decided to take other measures.  In 1989, members of Aum marched upon New York, demanding the documents that would allow them to build Tesla's Weapon of Doom.  Naturally, the United State Representatives were like, "Ummmmmmmm, NO!'  Shoko settled on buying Russian arms and made an Ebola bomb and built chemical weapons.  In 1994 Aum launched a mass sarin gas attack in the city of Matsumoto.  Eight died.  He then staged an attack on the Tokyo Subway system, during which he again spray nerve gas caused the driver to lose control of the train.  Twelve died and thousands were injured.  Shoko was detained by Japanese authorities and after a very long, drawn out trial was sentenced to death.  The death sentence has yet to be carried out, most likely because officials are forcing Shoko to teach them his magic, or maybe because he has been able to use his magic to control the minds of others.  Who knows for sure.  All I know is that his magic is very powerful.

You don't have to believe me, though.  This piece is an original from his Aum Shinrikyo group, which later changed their name to Aleph as to not be associated with the murderous acts of Shoko.  This item contains all of Shoko's magic, including his noble magic of truth that he gained while practicing Buddhism, which is basically the cleansing of the aura and enlightening of the mind to make way for the magic that comes next.  With this piece, you will be able to read through any sacred text to gain the spiritual truths and secret magic that is contained within.  You can never judge a book by its cover and you can never assume things are what they are worth at face value.  There are secrets such as ancient star maps, secret powers, portal openings, astral journeying, psychic abilities, space and time travel, written throughout a majority of most sacred texts that you will come into contact with.  This is the power you are gaining, to be able to comprehend these secrets using a synchronized magic that includes Buddhist secret awakening and the sacred geometry and numerology Masonic magic that Aum was founded on.  This piece essentially gives you pretty much any secret you want, as long as you are willing to put in the work and read.  You will be able to see through the transparencies that the normal human mind is not.  
THE PIECE YOU ARE GETTING IS A METAL CROSS WITH A PURPLE EYE IN THE CENTER OF IT, WHICH IS INDICATIVE OF THE FACT THAT THIS PIECE ESSENTIALLY OPENS YOUR THIRD EYE TO ALL THINGS. 
SHIPPING IS FREE. WHEN YOU ORDER MORE THAN ONE ITEM, LET ME KNOW SO YOUR EXTRA SHIPPING CAN BE REFUNDED.