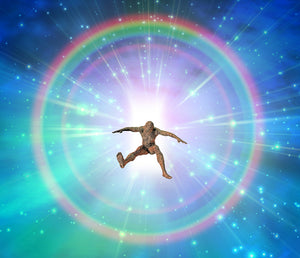 STAR GATE ABILITES/S
Regular price
Sale price
$50.00
---
The Star Gate Abilities

Nobody in the general public knows for sure what goes on in the Pentagon. Well, almost nobody. However, we do know that in 1995, officials from the Pentagon released a brief, admitting to training and using psychic spies. The operatives would gain information via remote viewing… or actually being in a place and not being there at the same time. The operation was named the Star Gate Program, and until now, the method of how the government gave their operatives psychic ability and the powers of remote viewing was kept hushed.

However, we have our sources. We were able to obtain the above piece from the Pentagon via our source. The story is that each one of the Pentagon's spies has an exact replica of this piece surgically infused into their mind. Although our source couldn't confirm where the secret power comes from, he overheard a private conversation between then President, George "Dubya" Bush, and Saudi Crown Prince in which Niburu and Planet X were both discussed. What he does know is that once surgically infused with one of the pieces above, these operatives exhibit great power that could put a whole new meaning to modern warfare. The operatives are granted the ability of remote access viewing-- that is being able to psychically be in a place while being located elsewhere physically. Think of it like being a, "fly on the wall." It grants the ability to spy and eavesdrop without ever being detected. It also grants the person the ability of mind control. The spies are given the ability to alter a person's way of thinking, giving the operative the ability to make an adversary perform acts against his will. Last, but not least, it gives the person the power of mind assassination. With this power the operative will have the ability to enter his adversary's mind telepathically. Once there, the spy can shut down his adversary's nervous system, causing the adversary's heart to explode; therefore killing his adversary.

Our source provided us with several of the pieces, shown above, for further investigation. We confirmed all of the powers given in the description by our source… detail by detail. Most recently, with our new ability, we were able to listen in on a few of Barack Obama's conversations, during which we gained understanding that he may be an Al-Qaeda operative on a mission of crumbling the American economy via the British Petroleum Oil Spill.

WHAT YOUR GETTING ARE REAL GEMS,SOME DIAMONDS,EMERALDS,TOPAZ WHATEVER ONE WE BAG FOR YOU. sOME HAVE INSIGNIA ON THEN,ETCHED ON THE TOP. THESE HOLD MEANINGS OF EXTRA ABILITY. NO PICTURES HAVE BEEN TAKEN OF THEM YET BUT YOU SHOULD PLACE THEM IN A CONTAINER AROUND YOUR NECK FOR USE,THIS IS WHAT WE HAVE DONE. WE DID NOT TEST THE KILLING ABILITY BUT IT CAN COME IN HANDY OF THE WORLD GOES TO HELL IN A HAND BASKET. WE DO NOT PROMOTE KILLING IN ANYWAY BUT THE ITEMS ARE WHAT THEY ARE AND WE CAN'T LEAVE THAT INFORMATION OUT.i PERSONALLY HAVE BEEN WORKING WITH THESE TO LEARN ALL I CAN ABOUT SOME SUBJECTS I HAVE A DEEP INTEREST IN. I WOULD NOT MISS OUT ON THESE FOR ANYTHING,THINK OF THEM AS WEAPONS AND AS A SUPER CHARGE FOR THOSE THAT HAVE NO ABILITY WHAT SO EVER. IF YOUR ONE OF THOSE PEOPLE GET ONE,IF YOU HAVE ABILITY ALREADY YOU TOO GET ONE.