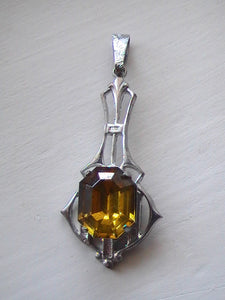 NIPPLE BELTS AND MAMMARY VESTS
Regular price
Sale price
$99.66
---
THERE WILL BE NO SHIPPING FROM THE 19TH TO THE 29TH. WE ARE AWAY AND WILL RESUME WHEN WE ARE BACK. IF YOU CAN NOT WAIT FOR SHIPPING PLEASE DO NOT BUY.

Gein's Body Fetish

Ed Gein was a mild-mannered man who lived on a farmhouse nearby Plainfield, Wisconsin.

Ed and his elder brother Henry were born into a farming family. George Gein, his father, was a tanner and carpenter and was drunk most of the time. Augusta, Ed's bold mother, was the real power of the house. She was a religious fanatic who constantly warned her sons about the sins of premarital sex and railed against "evil" women. Ed's father died in 1940, and brother Henry died four years later fighting a fire.

Ed stayed at the family farm with his mother and never left it, except for trips to nearby Plainfield. When she died of a stroke in 1945, Ed was left all alone at the age of 39.

Confused about and terrified of his own sexuality, he had often thought of having himself castrated (and even attempted it himself a few times) and considered a sex-change operation but couldn't afford it.

During the period of 1950-54, he visited three local cemeteries at night and dug up at least ten graves (he even took out his mother's body). He removed bits and pieces from each body and returned some to their graves. Initially, he was aided by a somewhat simple-minded neighbor named Gus who accepted Ed's explanation that he was doing "experiments."

In 1954, Gus was packed off to a nursing home, and Ed had to do his grave-robbing activities by himself. He used skullcaps for bowls, created hanging mobiles with various body parts and crafted lampshades out of human skin. On special occasions, he would dance outside in the moonlight wearing a "nipple belt" and a "mammary vest," and in this way he believed he became another sex!

The first "official murder" for which he was charged occurred on December 8, 1954, and the next on November 16, 1957. He attacked his last victim in her store and drug her body to his truck, which was parked out back. (He later said he was examining the cash register to see how it worked, and she thought he was trying to rob her. Enraged at being called a thief, he beat her to death).

Later that evening the victim's son, a local deputy sheriff, stopped in at the store to check on his mother and found the doors unlocked, the cash register missing and a trail of blood leading out to the back door. He recalled that he had seen Ed at the store earlier that afternoon. When the police went to his farm, they found her headless body in his shed, they also found the cash register, which had been taken apart, but there was still money in the cash drawer. Apparently Ed was telling the truth when he said all he wanted was to see how it worked!

In addition, they found strange human "furniture" and a refrigerator full of human organs. Gein was arrested and immediately confessed to his crimes.

On January 16, 1958, he was judged insane and sent to Central State Hospital at Waupun, WI. In November 1968, he was tried again. He was now diagnosed to have chronic schizophrenia, found "not guilty by reason of insanity" and returned to Waupun.

It was later theorized that Gein might have killed two men who hired him as their hunting guide and were never seen again, and two other unidentified women whose body parts were found at his farm. In 1978, he was moved to Mendota Mental Health Institute.

Ed passed away in 1984, but prior to his death he gave a key, that belonged to a safety deposit box, to his favorite nurse that helped him in the institute.

The nurse was intrigued by the contents of the box, but was unaware of where the box was located.

She searched for documentation and information for years, but came up empty --- Ed's remaining family members wanted nothing to do with his horrid memory and so they were of no assistance. Maria, the nurse, hadn't thought about the key for years and then one day her son found it while helping her organize during a spring cleaning.

He worked for a bank and said he believed he could locate the franchise that housed the box. After a few weeks of intense investigating, sure enough, Brad found the bank that had this box.

A lot of times after a period of time without collection, the boxes will be emptied, however in his Will he had funds set aside to pay the small fee for the box for up to 20 years. Maria never had access to the Will and this is why she never knew where the bank was.

When she finally got to open the box she found incredible things! There were a vast variety of treasured jewelry.. each item unique and beautiful. All the pieces were set into pendants, rings or earrings. All seemed to have something beneath the stones.

Maria wore the pieces for a while, but kept feeling strange when she had them on. The pieces would make her light headed and make her hear things. She was scared by the pieces and advertised them as haunted jewels.

Jason found the listing and we contacted Maria right away. After getting the back story on Maria's interaction with Ed, we were thrilled because we were familiar with his case!

We obtained the pieces from Maria and after testing them realized that the items all hold the spirits of those who Ed killed.

The variance under most of the stones showcased a hair follicle, or particle of skin tissue from the actual victim --- this ensured there energies would remain.

Ed had only a few pieces fully finished which is what made them his prized possessions and he kept them securely locked up.

We are now offering you a chance to own a piece of vicious history~

You will receive one of the pieces you see below. Gein picked his victims based upon their cosmic psionic energies. Each item has been tested and holds amazing power.

After several testing periods we concluded that different powers come forth depending on who bonds with them. Each tester had a variety of abilities come forward while they worked with the pieces.

Deedee found through conjuration that the items hold spirits of magic contortionists who all were vastly knowledgeable in the field. Your desires will unlock the powers and mind control abilities will enable you to absorb any magic aspiration you wish to obtain!

These are outrageously powerful and seemingly enhanced; those crazies always have something up their sleeves -- in this case, Gein had a hankering for powerfully infused prestidigitators!

Do not miss out on your chance to hold an ultimate emblem of full magic powers~!

WE USUALLY DO NOT SELL THIS STUFF AND WHEN WE GET ITEMS LIKE THIS OR OLD DOG TAGS WE TRY AND RETURN THEM. IN THIS CASE WE COULD NOT. WE HAVE A LADY THAT JUST RETURNS DOG TAGS TO FAMILY MEMBERS AND SHE TRIED TO RETURN THESE BUT COULD NOT DO IT FOR MANY REASONS. EACH PIECE HOLDS SERIOUS POWER AND CAN BE USED FOR DUALITY AS WELL. THE REASON FOR THIS IS BECAUSE OF THE VICIOUS WAY THEY DIED.