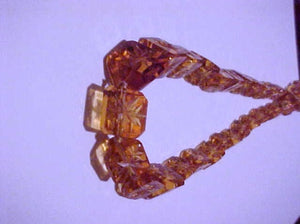 THE ORION ZONE
Regular price
Sale price
$35.00
---
The Orion Zone I received this piece from an a correspondent of mine from Northeastern Arizona, more specifically Hotevilla, Arizona. Those of you who know about Native Americans might immediately recognize Hotevilla as the headquarters of the Hopi Indians. My correspondent, Sammy Chaca, is actually a member of the Third Table of Hopi Indians. Anybody who knows about the Hopi Indians know that their rich history is full of spirituality and astral journeys, end-of-time prophecies, etcetera. Sammy sent me a piece, and now I can confidently add intergalactic space creatures to the list of supernatural beings that the Hopi have had encounters with.

He was on a sacred spirit quest when he came across an abandoned, and apparently covert Hopi Indian temple. The temple was in ruins, but from what Sammy could make out, the walls were etched with a language that was actually more like set of symbols that he neither knew or could recognize as anything that belongs to this world. In addition, there was an alter that was still withstanding in the corner of what used to be a grand temple. That is where Sammy found the piece that you see above. He found the piece amid ancient pottery replicas of the sun, moon, planets, star, and a statue of a creature that looked like nothing Sammy had ever encountered in his life.

He took the piece from the alter, taking it to the Elders of his Third Mesa tribe of Hopi Indians. The Elders were neither able to identify the piece nor give any historical testimony to the existence of such a Temple. Attempts to return to the temple have been unsuccessful, and last year, when the Elders and Sammy had all but given up on an explanation for the piece he had returned, Sammy sent the piece to me.

When I got the piece, a few months ago, I began to run some tests on it. With the help my teammates I have been able to unravel a mystery that is older than the Hopi Indians themselves and can solve the ancient riddle of whether or not there is an intelligent life from in our solar system, other than the Human race.

Since the acquisition of this piece I have been able to establish communication with an ancient race of extraterrestrial beings. This piece actually holds a form of cosmic magic that allowed me to travel to the Orion belt where there exists a hidden black hole. I was successfully able to travel through the black hole. Once on the other side, what I encountered could put an end to, even the biggest skeptic's, questions of intelligent life form.

On the other side of the black star, there is a population of extraterrestrial beings so advance that is puts our technology to shame. They are a numerous civilization-- as numerous as a billion times the population of our solar system. Their civilization stretches across a span of several star belts, known as the Orion Zone, which are all united under one dignitary known as Grand Counselor of the Orion Senate.

These beings are fully developed by the age of two, though I can't really say for sure if two of our years equal two of theirs or not. Cell phones aren't required, because if one wants to communicate, he or she simply projects his thoughts through an embedded radiofrequency that the race has been able to develop. Internet? No need. The people that belong to this race are preloaded with a wealth of information that contains everything they will ever need to know. They are sent to school, merely to develop newer, more advanced techniques to the methods of survival and knowledge they have already founded-- and to fine tune the skills they are already exhibit. They are master physicists and can control matter and manipulate, control, or create any energy force field that they choose. It is in this way that they were able to create the power of the dark crystal.

Oh yes, the power of the dark crystal. Sounds bad, right? I promise, it's not. The Orion race have shared with me this wealth of knowledge, as to return a favor of kindness exemplified by the Hopi Indians when one of their spacecraft crash landed on Earth, rendering its inhabitants ancient intergalactic pilgrims. The name is simply what they have named the technology that encompasses all of the secrets that have ever been known to the Orion race. I own the power of the dark crystal, as they have placed it in the same piece that allowed me to travel to their universe in the first place.

The power of the dark crystal will give you all of the powers of the Orion race, which include what I have discussed above, and are certainly not limited to these attributes, as it will take awhile to unlock ALL of the powers and energies held by this piece. I have been able to discover that this piece will allow you to unlock your inner mind, heightening your astral awareness, which will allow you to be more accurate in your endeavors into conventional and inter-spatial magic and spell casting. I have also been able to determine that this piece will additionally allow you the ability to me more aware of your surroundings, heightening your sensory perception and activating your third eye and your ability to communicate with a number of beings that exist parallel to our own realm.

YOU WILL GET ONE OF THESE GLASS PIECES WHICH WE HAVE STRUNG TOGETHER IN ORDER TO KEEP THEM FROM BEING LOST. EACH ONE IS SHAPED INTO A PYRAMID AND HAS A STAR ETCHED INTO IT. YOU WILL HAVE TO ADD SOME OF YOUR OWN LIFE FORCE TO IT AND THEN WEAR IT. TO DO THIS THE STAR MUST BE SATURATED WITH YOUR LIFE FORCE. INSTRUCTIONS WILL BE GIVEN TO YOU ON HOW TO DO THIS WHICH IS VERY EASY.MANY PEOPLE IN THE GROUP HAVE TRIED THESE AND TODAY I'M TRYING MINE WHICH IS VIBRATING ON MY CHEST. WHAT IN THE SHORT TIME I HAVE LEARNED THIS MORNING IS ANYTIME THEY ARE LEARNING YOU TOO ARE GAINING THE SAME POWER. TONIGHT I WILL TRY IT OUT MORE BUT I'M ALREADY IN LOVE WITH IT AND YOU WILL BE TOO. DON'T LET THE PRICE FOOL YOU,WE JUST HAVE A FEW OF THEM SO WHY MAKE THE PRICE HIGH?