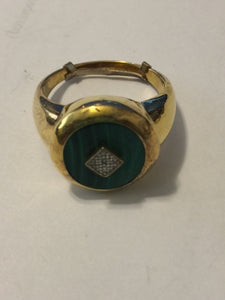 TALL TALES OR TRUTH,THE REAL HISTORY OF SLENDERMAN
Regular price
Sale price
$500.00
---
The question is, what did they know?  I'm talking about the people who were the ruthless victims of murder attempts at the hands of those who wanted to become the proxies ofslenderman.  slenderman is name that you probably know.  He has been a supposed urban legend ever since he was the winner of a so-called online photo editing contest online.  The idea was to take a picture of a real person and edit it to make it look... creepy.  Well,slenderman definitely looks creepy enough.  However, I can assure you that the prototype that has become known as slenderman is hardly a online photo concept.  
Slenderman, by his very nature is a demon.  He is not the type of demon that just happens to be aimlessly roaming in the shadows that somebody happened to piss off someday.  Rather, it is a demon that has been created by the NWO using the dark magic they collected during their orgies and sex rituals.  Collaboratively, these powers were put into effect as one massive being who is known as slenderman.  He inhabits so much of what we see around us-- trees, lakes, rivers, flowers, grass.  He is everywhere.  
In order to make slenderman take full sail, the NWO staged a photo contest.  They even staged a winner, but I assure you this was just another MK ULTRA victim who had no idea what he was doing.  The put a "face" to slenderman and released him on the Internet.  He went viral.  Allslenderman needs is for someone to glance at a photo of him momentarily and he gains the ability to worm his way through the person's brain.  He can force them to do his will over their own simply by being present in the mind.  The good thing is that he can only be in one person's mind at one time; but he gets around.  
The NWO have full control over this demon and can tell him what to do and what not to do.  They can send him to a person to make them instant drones of the world government, to do their bidding.  This leads me to the question that I originally posed.  What did they know?  Why did they have to die?  Was there somebody who knew to much or were they trying to impose gun control agendas so they can disarm us all and then take over?  Whatever the case may be, the point is that nobody is immune to assault by this demon.  Not a single person.  He can travel to places through teleportation that is quicker than a blink of an eye.  This is because he is linked to your natural surroundings.  He can teleport through from tree to tree or lake to lake.  He can even teleport himself through a single blade of grass.  It is incredible, but very dangerous if your on the receiving end of his wrath.  
I cannot tell you how we got this piece.  Believe me, I wish I could, but it would just make things even more complicated than they have to honestly be.  It would not be good for you to know, because by even reading this description you would have the knowledge and slenderman could find out.  In fact, the only way to be absolutely sure that you are safe is through this piece or a piece similar to this one.  
When you wear this piece, it puts a mental block on your brain that will disallow any foreign entities in to your body.  On a side note, this is also the perfect piece to protect against any possession, which is essentially what slenderman is doing to you.  Either way, it protects you against this type of attack.  
This piece will also give you most of slenderman's abilities, other than the ability to transform into a full-fledged demon.  We don't mess with that kind of thing.  What it will do is give you his ability to control minds.  You will be able to control any mind that you want to control by simply looking into the eyes of the person whose mind you want to control.  You can enter their brain and known all things they know, see all things they have seen, and revisit all things that they have done.  You will then be able to control their brain functions, even to the point of being able to control their actions.  This is how the NWO has been forcing people to commit heinous murders, crimes, and other top-secret actions such as espionage and planting evidence against people.  
Additionally, this piece will give you the ability to bi-locate.  You will not be able to perform a fullteleportation where you can move from tree to tree.  Rather, you will be able to use this energy to see through far away objects in nature.  They will act as your eyes to view their surroundings.  This will allow you to enter people's homes, especially if they have pre-existing foliage inside.  If they don't, plant a lead or something on the inside.  This will allow you to get it and have a look around, or spy on somebody you think may be plotting against, or on your spouse if you think they are cheating.  You can spy for any reason, really-- these were just two suggestions.