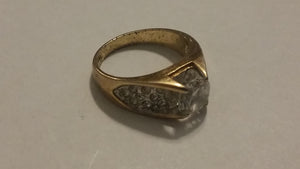 The Spirit of Kurukulla Will Bring Your Dreams To Life. Period.
Regular price
Sale price
$155.00
---
Set deep within the mystical Himalayan Mountains, whispered among the oldest and wisest of elders, is the Legend of The Spirit of Kurukulla.  The Goddess Kurukulla is the embodiment of beauty, love, protection, spells, rituals, wealth, and lust.  She can be summoned to protect the construction of new structures or when starting any new business venture, by banishing any obstacles that could prevent it.  Her power is limitless- there is nothing that she do or accomplish.  She has the ability to shield against any evil or demonic force.  She can also be petitioned for wisdom, power, wealth, and love.  The Goddess Kurukulla is a primal spirit and has total dominion over menstrual power- which is why she is also known as "The Scarlet Woman" or "Red Tara".  It is believed that blood from a menses cycle is one of the most sacred and powerful magickal spell components- and allow woman to impose their will and coerce obedience.  It is also dynamic and potent enough to provide spiritual protection and repel evil forces.  Interestingly, legend has it, that a single drop of this cyclic, sanguine substance placed in a lover's drink would make that person love them for all eternity.  
     To receive the gifts of The Goddess Kurukulla- you must first seek audience with her in her divine temple.  In order to achieve this, you must have this piece with you, or near you, before going to bed- then close your eyes and see yourself in a chamber with red walls and golden accents.  In the center of this room will be a brazier, filled with herbs and spices to consecrate the area, burning brightly- with flames rising up almost to the ceiling.  Smell the incense- let it fill your nostrils; feel the heat from the fire and see the shadows dance on the crimson walls.  You begin to hear the faint sounds of tribal drums beating a steady rhythm and getting gradually louder.  Hear them begin almost out of ear shot and increase in volume; feel the pulses and they echo through the chamber and your body.  Approach the flames, notice the heat intensifies the closer you draw near, summon Kurukulla to favor you and grant your desires.
 A tall, naked red woman will emerge from the flames- her beauty will nearly be too much to behold, it's close to blinding.  Her appearance may startle you at first and your initial reaction may be to flee or try to wake up- don't.  She is a Primal Goddess and draws her power from a time from when before man walked the Earth.  She will begin to sway and writhe to the beat of the drums that you heard earlier- she will move the grace of a cat, seductively and invitingly towards you.  Her gyrations may grow wilder, the nearer to you that she is, she wants you to join in her ancient, primordial dance.  Let go of yourself and frolic with her, as you twirl around the flames- your dance is your offering to her, for the requests that you've made.  Don't worry, it's not really a pass or fail situation- but you must dance with her (the more untamed and uninhibited, the better).